Made to Measure Suits & Shirts
Getting married or just want something that fits and feels amazing? This is the service for you. We specialize in combining craftsmanship with flair. With us, you get a suit that's entirely made from scratch to your specifications. We'll make sure you look great at the next dinner party or all the way down the aisle.
Custom Made to Measure Offerings: Custom Suits, Shirting, Jackets, Trousers, Vests, and Coats.
Full personal tailoring with over 1,500 fabrics. Private consultations with your personal designer.
_________________
Schedule a consultation and fitting at our Los Angeles location
Email us at:

custom@pocketsquareclothing.com

or call us at:

(213) 375-5111
Pocket Square Clothing Flagship
205 W. 7th St., Los Angeles, CA 90014
Monday - Saturday 11am - 7pm
Sunday 11am - 6pm

Wedding Planning Starts Here
Tying The Knot? Planning a wedding can be stressful for the groom too. We want to help make it easier so that you look and feel your best down the aisle. Let our tailors make you stylish one-of-a-kind custom suits that fit great and can be worn beyond your wedding day. An afternoon or evening in our private showroom is the perfect way to kick off wedding festivities. We'll talk you through all the details to make sure you design the suit or tuxedo that perfectly reflects your personality and ties in the colors of your wedding. Whether you want the wedding date embroidered inside the jacket or a specific color for the lining – we're here to help make your vision come to life.
Want to outfit the entire wedding party? Give them the experience of custom. A custom tuxedo, suit, or shirt guarantees your groomsmen will look great for your big day. Schedule a group appointment with all your groomsman or a private appointment with just the bride and groom. Come by, relax, and sip complimentary cocktails while you enjoy the tailoring experience.
We recommend you start at least 2 months before the big day, so don't wait!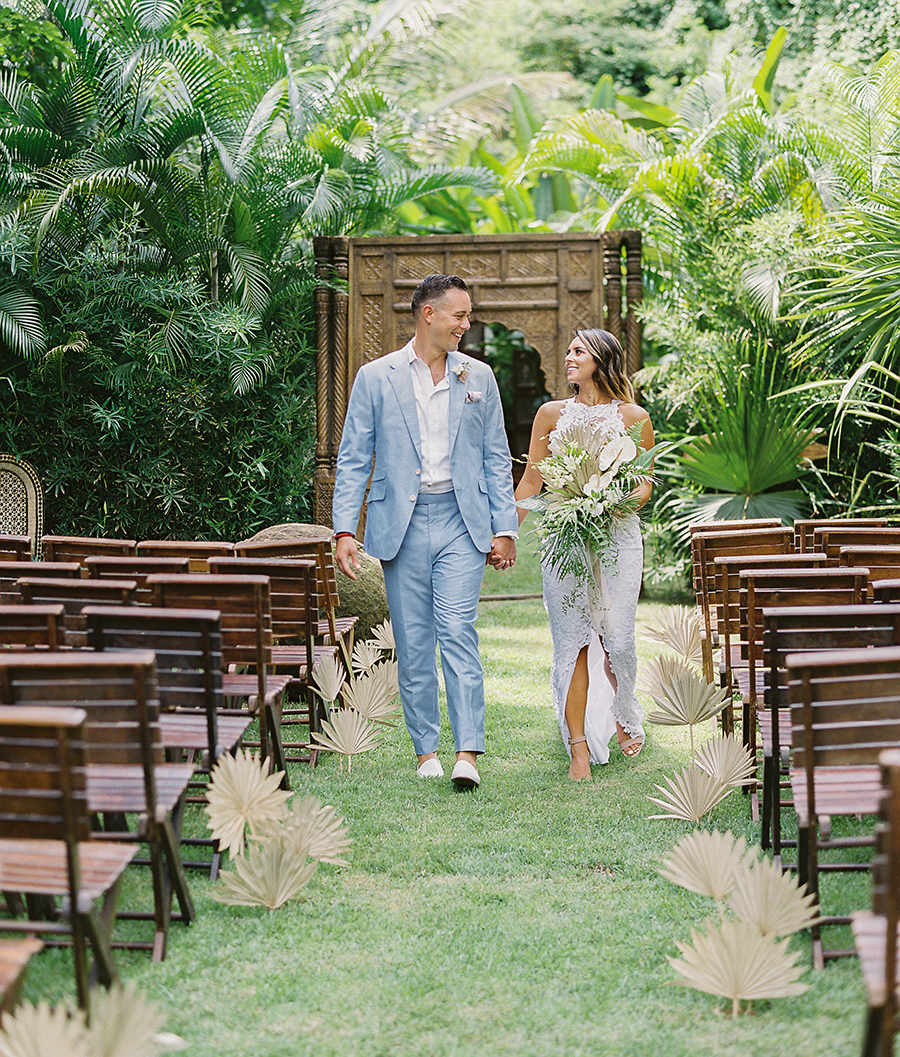 Made to Measure to Fit You
Made to Measure – Custom Suits, Jackets, Trousers, Vests, and Coats Starting at $850
To ensure a perfect fit from head-to-toe, our comprehensive Custom Made to Measure program features fully measured suits, jackets, trousers, vests and coats. Custom Made to Measure allows you to choose from countless design options, and over 1,500 fabrics.
Fully made to measure
Half and Full canvas construction
Over 1,500 fabric varieties to choose from
Pure cashmere and wool fabrics from Super 110 to Super 160
Broad range of unique design options for jackets and coats
Turnaround 4-6 Weeks
Click Here to see our comprehensive suit guide on our most common style options.
Made to Measure – Custom Shirts Starting at $150
Choose from hundreds of fine cotton fabric, color and pattern combinations, and add your choice of cuff, collar, pocket options, and initials with a monogram.
Choose from over 400 different fabrics
Customize details such as shirt collars, pocket styles, cuffs, buttons
Durable stitched seams with up to 10 stitches per cm
Mother of Pearl buttons
Turnaround 2-3 weeks

The Process
1. SCHEDULE APPOINTMENT
Book an initial consultation with an expert clothier at our DTLA Flagship to discuss your current style, aspirations, and budget. Allow for at least 1-2 hrs.
2. DESIGN
Our clothiers will guide you in selecting the fabrics, styles, and features that best complement your sartorial sensibility.
3. MEASURE
Each garment is specifically made to measure to your individual body type & build. We take over 20 different measurements for each suit and over 10 for shirts to ensure you have the perfect fit.
4. FIT
Within 4-6 weeks of placing your order, your custom garments will arrive back in our showroom for a final fitting. You'll try on your new custom suit or shirt and we'll make any final adjustments (if necessary) to ensure you have the best fit possible. 
5. LOOK AMAZING
Schedule An Appointment
To schedule a consultation and fitting at our Flagship Store, email us at: custom@pocketsquareclothing.com or call us at: (213) 375-5111
Note: We currently only offer consultations at our Flagship store in Downtown Los Angeles.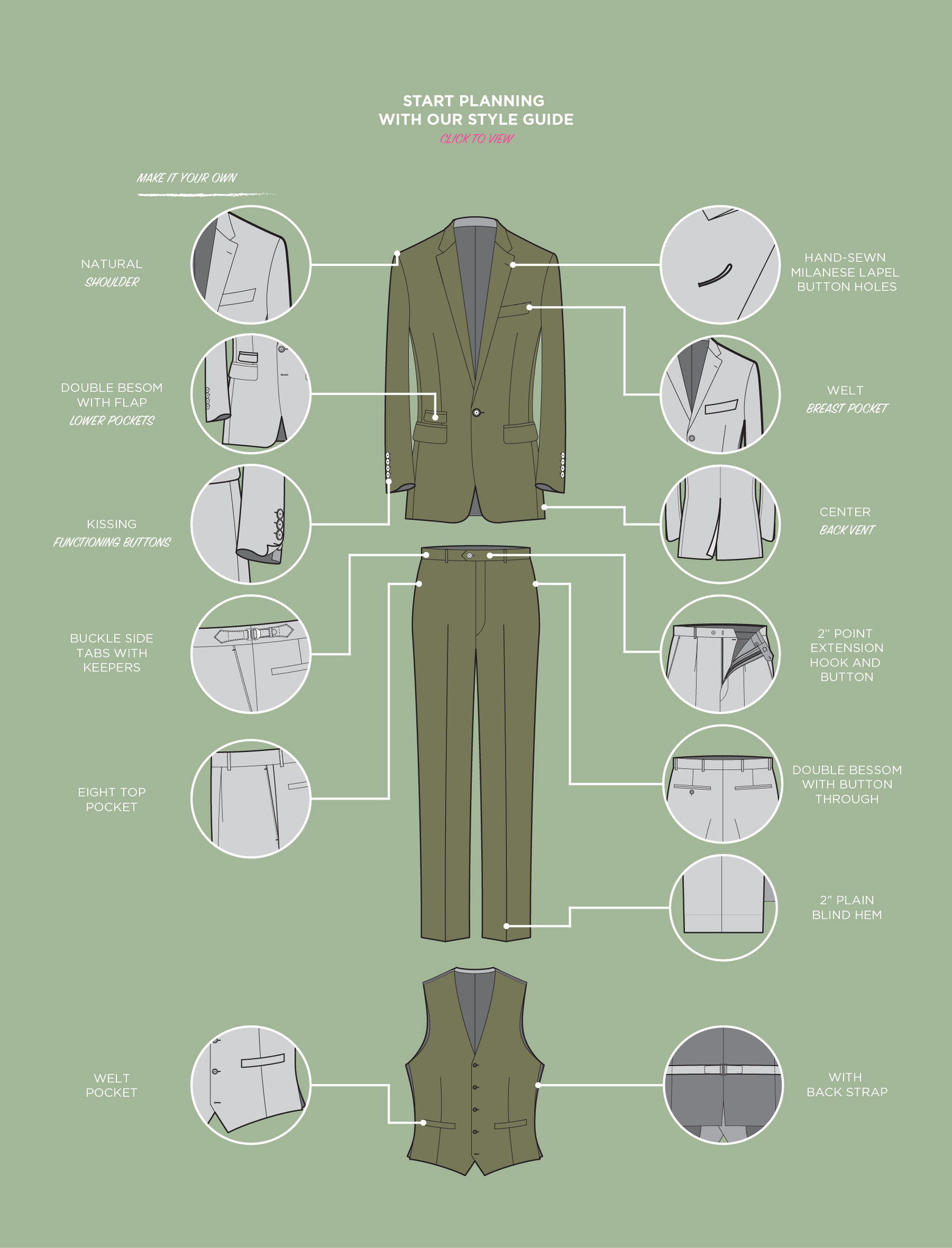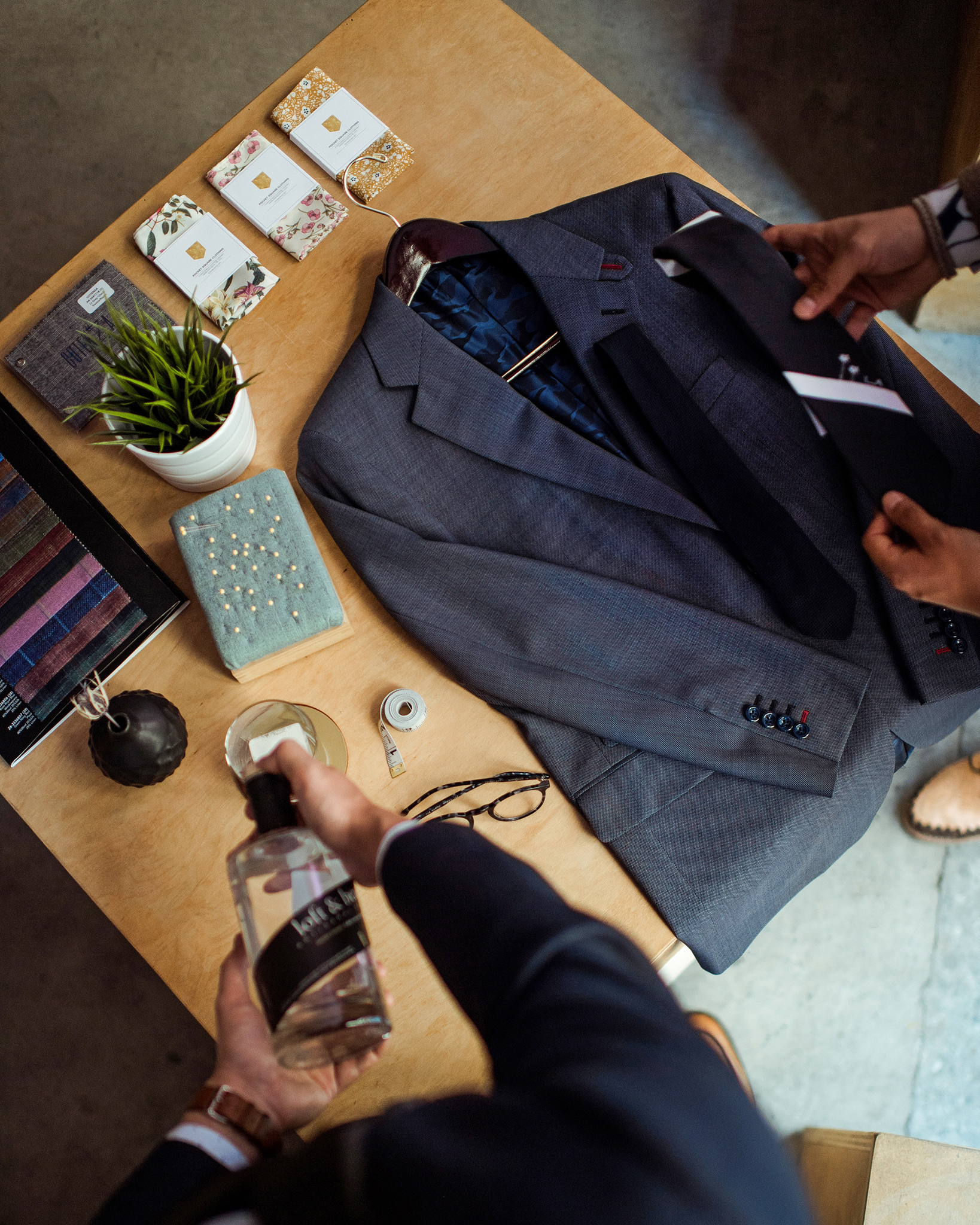 [powr-contact-form id=00322a68_1521257284]