Custom Accessories
PSC - Custom Accessories
We offer customizable ties, bow ties, and pocket squares for weddings and special occasions. Personalize your order from custom embroidery and monogramming to printing your vows on a pocket square. All products are handmade in Los Angeles. Order minimums and additional fees may apply. Available in-store / Online

Custom Pocket Square Options

HAVE WEDDING COLORS? WE CAN MERROW THE EDGE IN YOUR SPECIFIC COLOR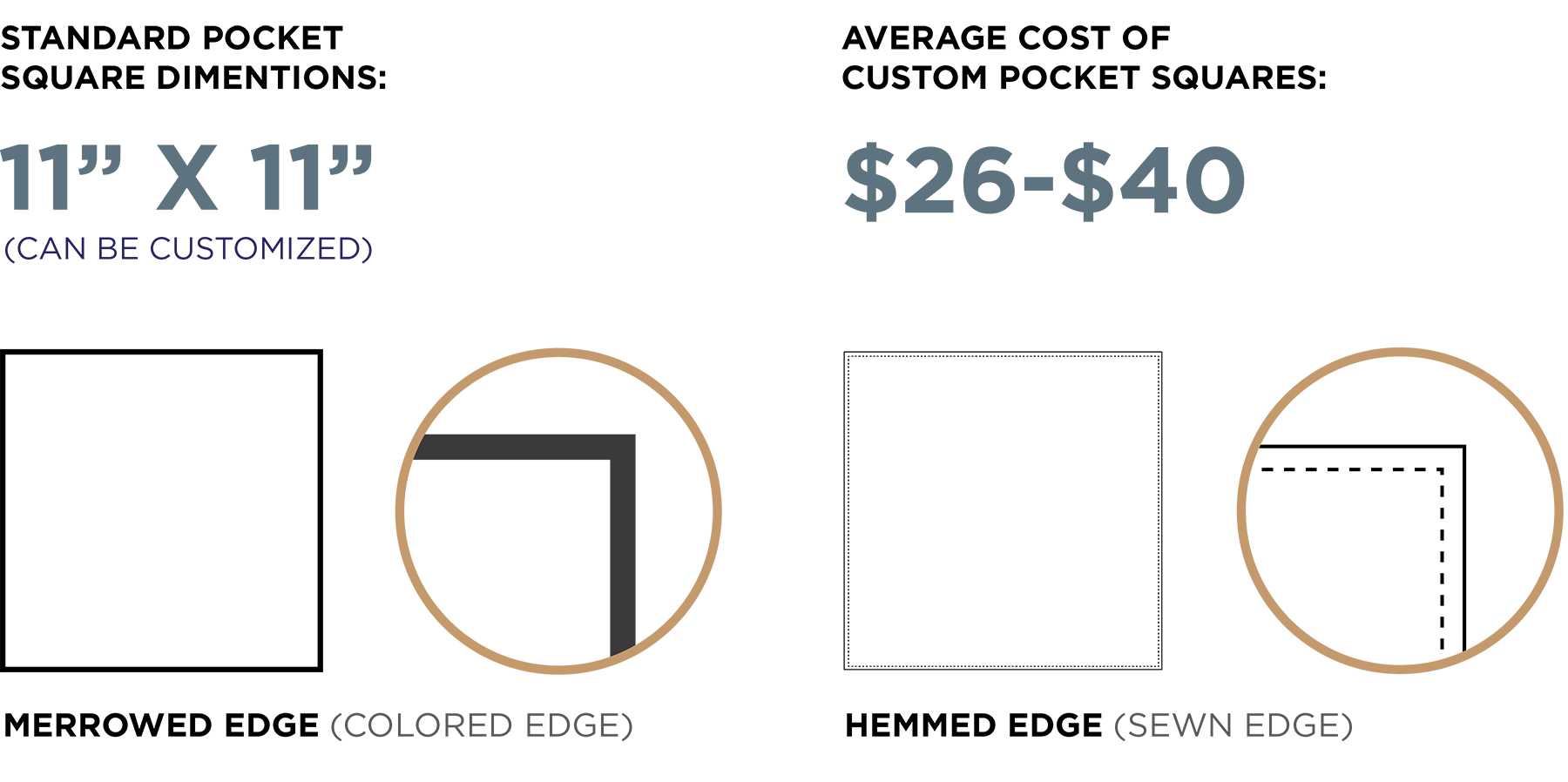 Embroidery Placement

MOST POPULAR PLACEMENT FOR MONOGRAMMING IS RR (5) AND RR (9)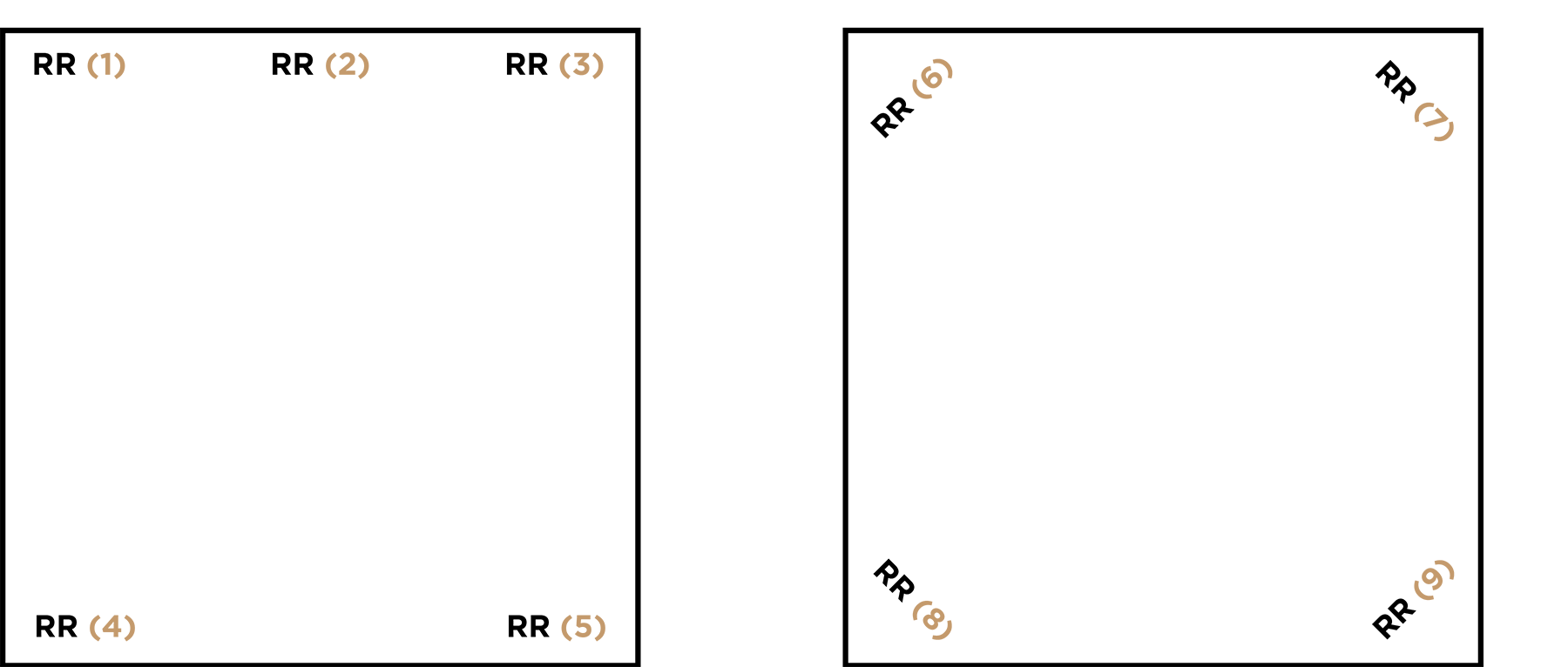 Embroidery Thread Options
COLORS PICTURED ARE IN-STOCK EMBROIDERY THREADS.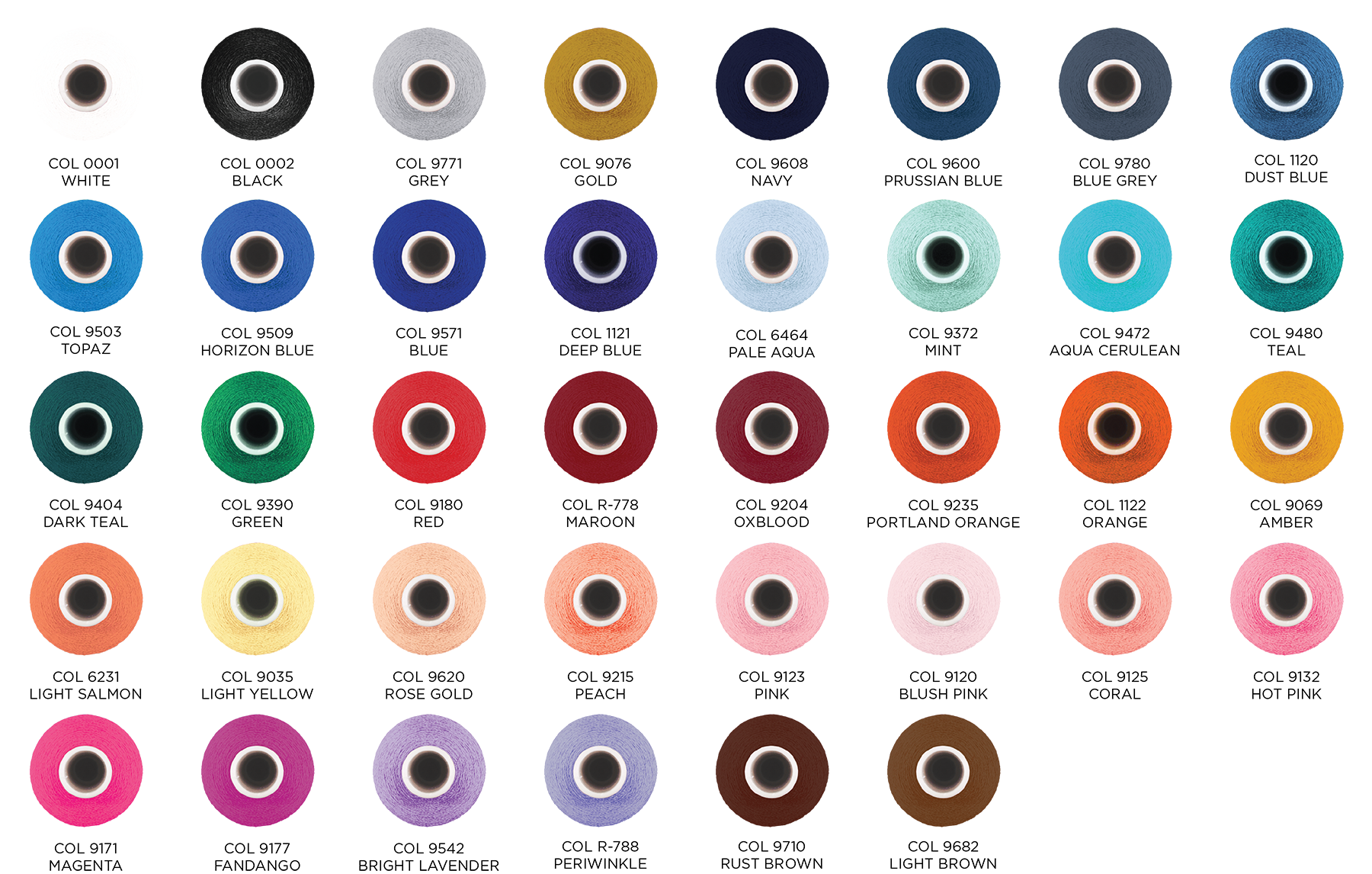 Custom Monogramming
Pick from our extensive embroidery colors and fonts.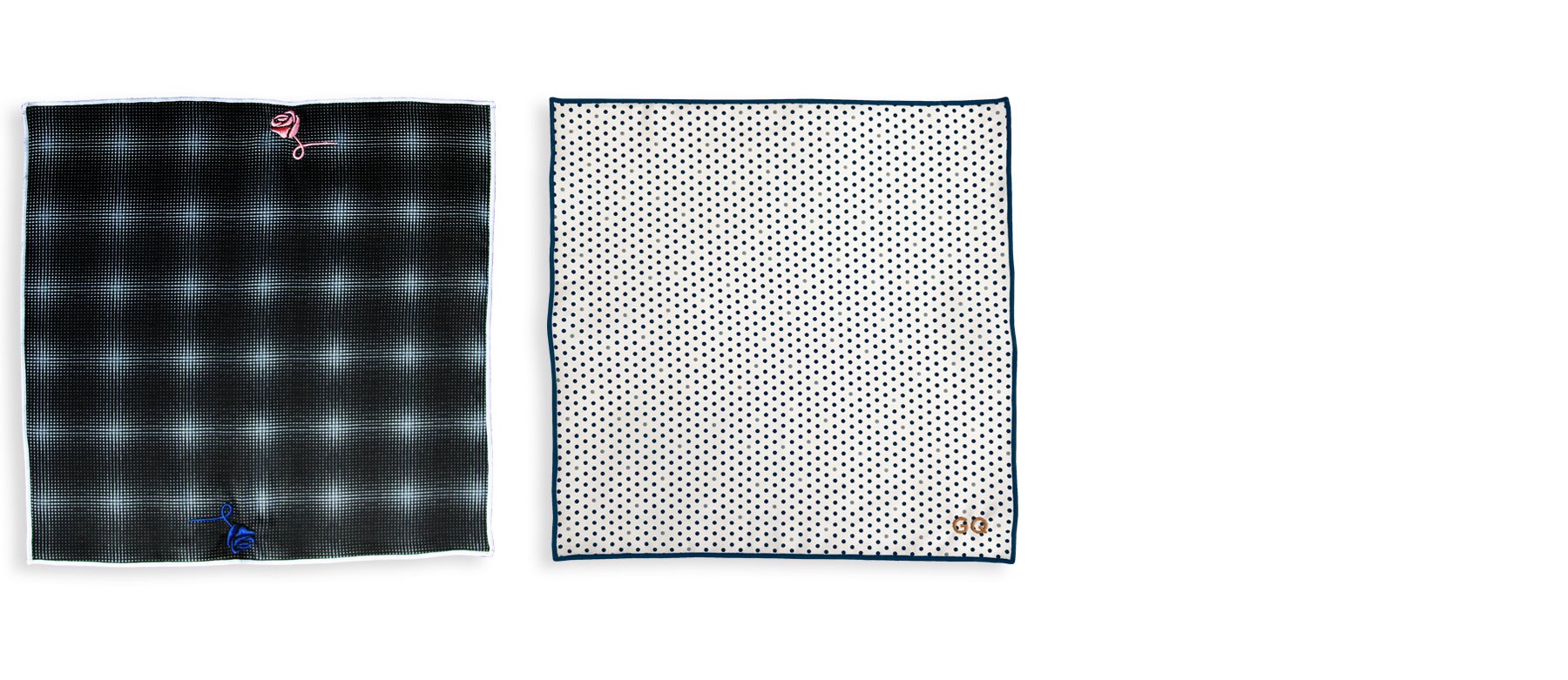 Embroidery Font Options
FONTS PICTURED ARE SAMPLE FONTS, WE ARE ABLE TO EMBROIDER MOST FONTS.

Custom Printed Pocket Square with Your Vows
We want to help make your special day that much more special. Whether you are the groom looking to have your vows printed or the bride looking to write a special message to your husband to be, we can help you design the perfect keepsake. Work with our team to make your design ideas into a reality.

This Pocket Square is custom to you. Make it have your personality! Contact us with details in the form at the bottom of this page.

MINIMUM OF 1 UNIT: $150 ($50 every pocket square after)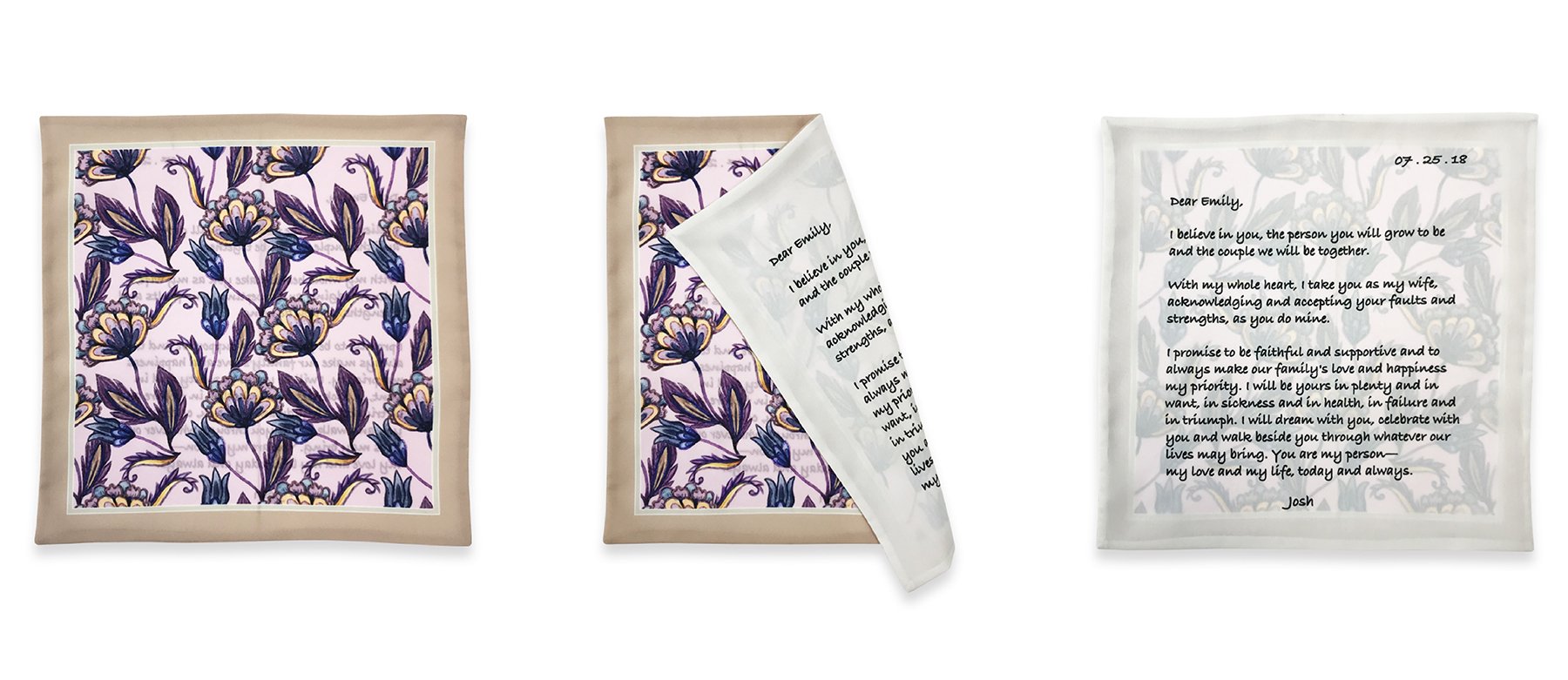 Custom Printed Fabric
Looking for something entirely custom? We offer custom printed pocket squares on Silky Faille, Cotton, Satin, and Crepe De Chine fabrics.

CUSTOM PRINTING / DESIGN AVAILABLE MINIMUM OF 5 UNITS: $45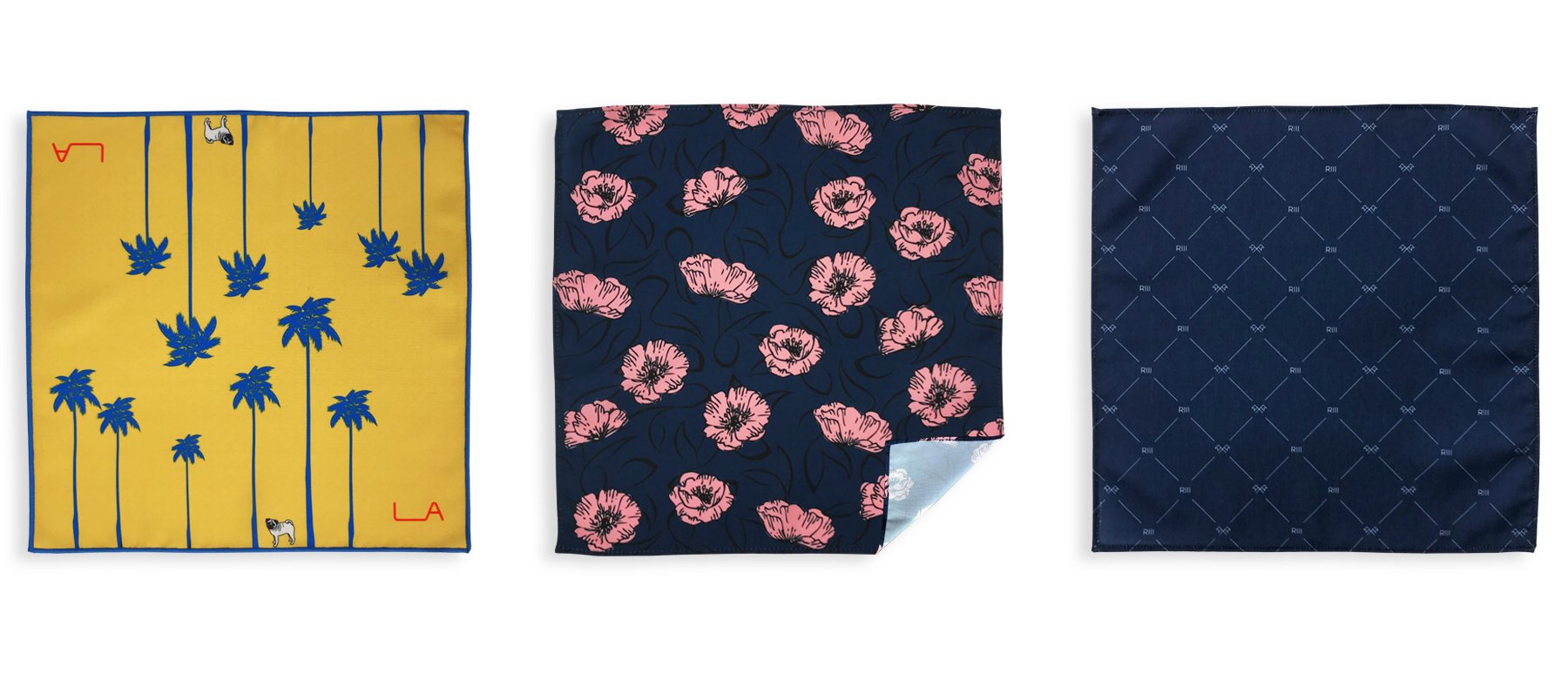 SILKY FAILLE - Soft and matte finish with a great drape. (4.4 oz per square yard)

COTTON - 100% natural cotton fabric with a fine weave and crisp, smooth feel (3.3 oz per square yard)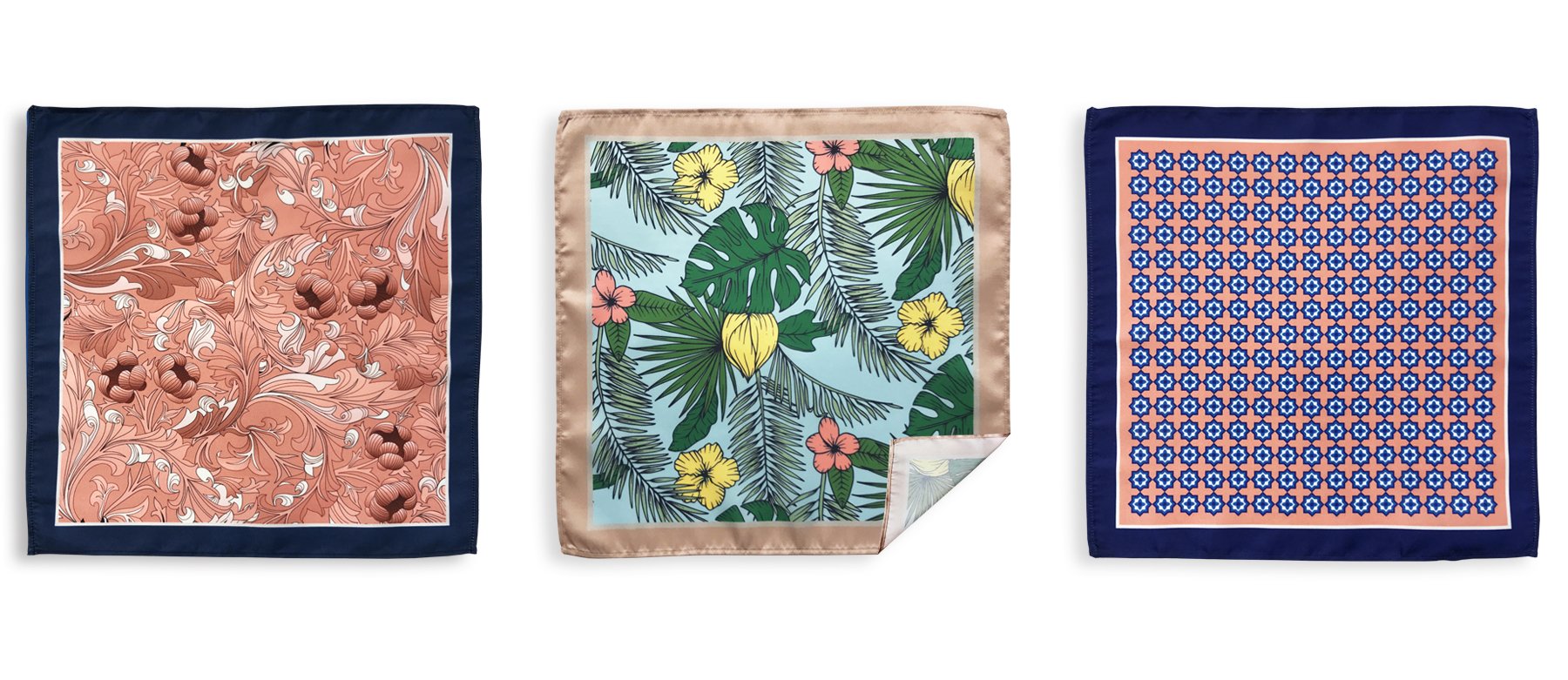 SATIN - Satin fabric with a silky feel and high-gloss finish (2.2 oz per square yard)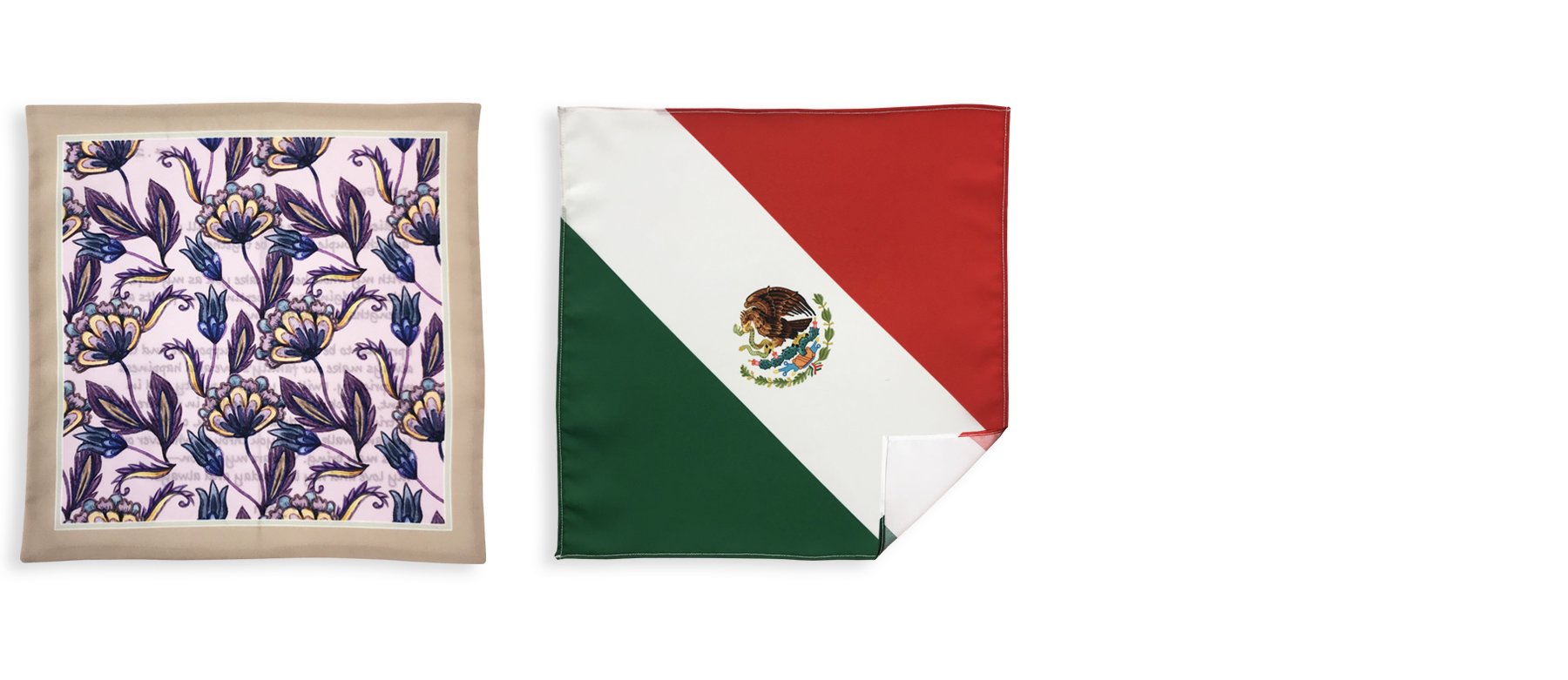 CREPE DE CHINE - Semi-sheer desaturated look with a delicate drape (1.9 oz per square yard)

Custom Tie Options

Looking for a particular color or print? We work with you to find the perfect design and style that suits your needs.

WE CAN CUSTOMIZE THE WIDTHS OF YOUR TIES. SUGGESTED LENGTHS BASED ON SINGLE WINDSOR KNOT.


Custom Bow Tie Options

Choose from any of the bow tie silhouettes below. We work with you to find the perfect design and style that suits your needs.

PRE-TIED OR SELF-TIED BOW TIES AVAILABLE. NEED A COLOR, PATTERN, OR PRINT MATCHED?
SEND US YOUR DESIRED DESIGN, COLOR OR PRINT.


Important things for us to know – Do you have / need…
1. Wedding Colors – We can add a color trim in your wedding color to existing and new designs. (Share your color, send us pictures)

2. Custom Design – We can custom source or design prints (Share your inspiration with us, send us pictures)

3. Existing Design – We can monogram or Merrow most existing designs – Visit Existing Designs

3. Monogram or No Monogram – Yo can monogram existing or custom designs (Save money, use an existing design)

4. Monogram Font / Color – Select from chart above
5. Quantities – Custom prints require a minimum of 5 units
6. Type of Custom Design – Ties, Bow Ties, Pocket Squares
7. Deadline – When do you need your order?
[powr-contact-form id=ba8e3cf2_1521234745]