All products are added to your cart.
The Ben Pocket Square
SKU #11191

0 reviews
SKU #11191

0 reviews
Pocket Square Clothing
Classic Collection
Pocket Square
100% Cotton
Blue Stripe, Mauve Merrow
11" x 11"

Handcrafted in Los Angeles, CA
Made in the USA
Dry Clean

0 reviews
205 W. 7th St., Los Angeles, CA 90014
Worldwide Shipping
Free US Ground Shipping
The Ben Pocket Square
Classic Collection
The Classic Collection's pieces are the cornerstone of PSC's design aesthetic. Constructed in a variety of fabrics (including wools, cottons, and silks) and original patterns, these Classic items are cleverly nuanced, but always elegant.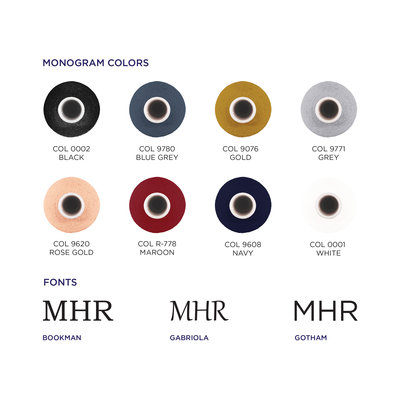 0

stars based on

0

reviews
0

stars based on

0

reviews
Related products
The Santiago Pocket Square
has been added to your shopping cart
Pocket Square Clothing
Classic Collection
Pocket Square
100% Cotton
Blue Stripe, Yellow Merrow
11" x 11"

Handcrafted in Los Angeles, CA
Made in the USA
Dry Clean
The Fleming Pocket Square
has been added to your shopping cart
Pocket Square Clothing
Classic Collection
Pocket Square
100% Cotton
Blue Stripe, Tan Merrow
11" x 11"

Handcrafted in Los Angeles, CA
Made in the USA
Dry Clean
The Foster Pocket Square
has been added to your shopping cart
Pocket Square Clothing
Classic Collection
Pocket Square
100% Cotton
Beige Stripe, Brown Merrow
11" x 11"

Handcrafted in Los Angeles, CA
Made in the USA
Dry Clean
Others also bought
The Camden Pocket Square
has been added to your shopping cart
Pocket Square Clothing
Classic Collection
Pocket Square
100% Rayon
Brick Red Stripe, Yellow Merrow
11" x 11"

Handcrafted in Los Angeles, CA
Made in the USA
Dry Clean
The Liddel Pocket Square
has been added to your shopping cart
Pocket Square Clothing
Classic Collection
Pocket Square
100% Cotton
Green Stripe, Light Brown Merrow
11" x 11"

Handcrafted in Los Angeles, CA
Made in the USA
Dry Clean
The Hampden Pocket Square
has been added to your shopping cart
Pocket Square Clothing
Classic Collection
Pocket Square
100% Cotton
Light Blue Stripe, Mauve Merrow
11" x 11"

Handcrafted in Los Angeles, CA
Made in the USA
Dry Clean
The Charles Pocket Square
has been added to your shopping cart
Pocket Square Clothing
Classic Collection
Pocket Square
100% Cotton
Blue Stripe, Yellow Merrow
11" x 11"

Handcrafted in Los Angeles, CA
Made in the USA
Dry Clean
The Duval Pocket Square
has been added to your shopping cart
Pocket Square Clothing
Classic Collection
Pocket Square
100% Cotton
Blue Stripe, Burgundy Merrow
11" x 11"

Handcrafted in Los Angeles, CA
Made in the USA
Dry Clean
The Connell Pocket Square
has been added to your shopping cart
Pocket Square Clothing
Classic Collection
Pocket Square
100% Cotton Chambray
Blue Stripe, Pink Merrow
11" x 11"

Handcrafted in Los Angeles, CA
Made in the USA
Dry Clean